GIGI HORR LIVERANT, IAPS-MC, PSA-MP
IT'S ALWAYS ABOUT LIGHT AND COLOR…
Gigi's artwork is inspired by the familiar and incidental moments that crowd daily life. Tapping a visual memory that actively collects observations, her imagery is translated and reconstructed onto a two-dimensional surface. Embedding responses into ordinary events, Gigi's goal is to engage the viewer to see the inconsequential scene with a fresh vision; to ask the viewer to reevaluate their own perception. Using either paint or pastels, she explores the optimal combination of color, line, value and shape to create an artwork that provokes a new awareness of our environment. The artist's personal history is integrated into the scene and likewise the observer brings theirs: in that moment the artist and viewer collaborate, and a connection is made.
To learn more about Gigi's process for creating her artwork, visit Gail Sibley's How to Pastel blog, here
Nancy LaMar-Rodgers of Ink Publications writes: "If commuting is an art form, then Gigi Liverant is its painter. There is rain, and there is light. There is snow, and there is light. There is heat, and there is light; and there is steam, fog, sleet, and always there is light. The seasons' stories are told using the colors of the sky, with quiet solitude giving way to bursts of shades that highlight the ordinary moments in a day and the moments we spend on the road".
In the Pastel Journal's Night and Day article, author Deborah Secor notes: "Like many painters, Christine Ivers and Gigi Horr Liverant are enthralled by sunlight and the way it plays out in a landscape, but they're equally excited by the unique qualities of the world at night."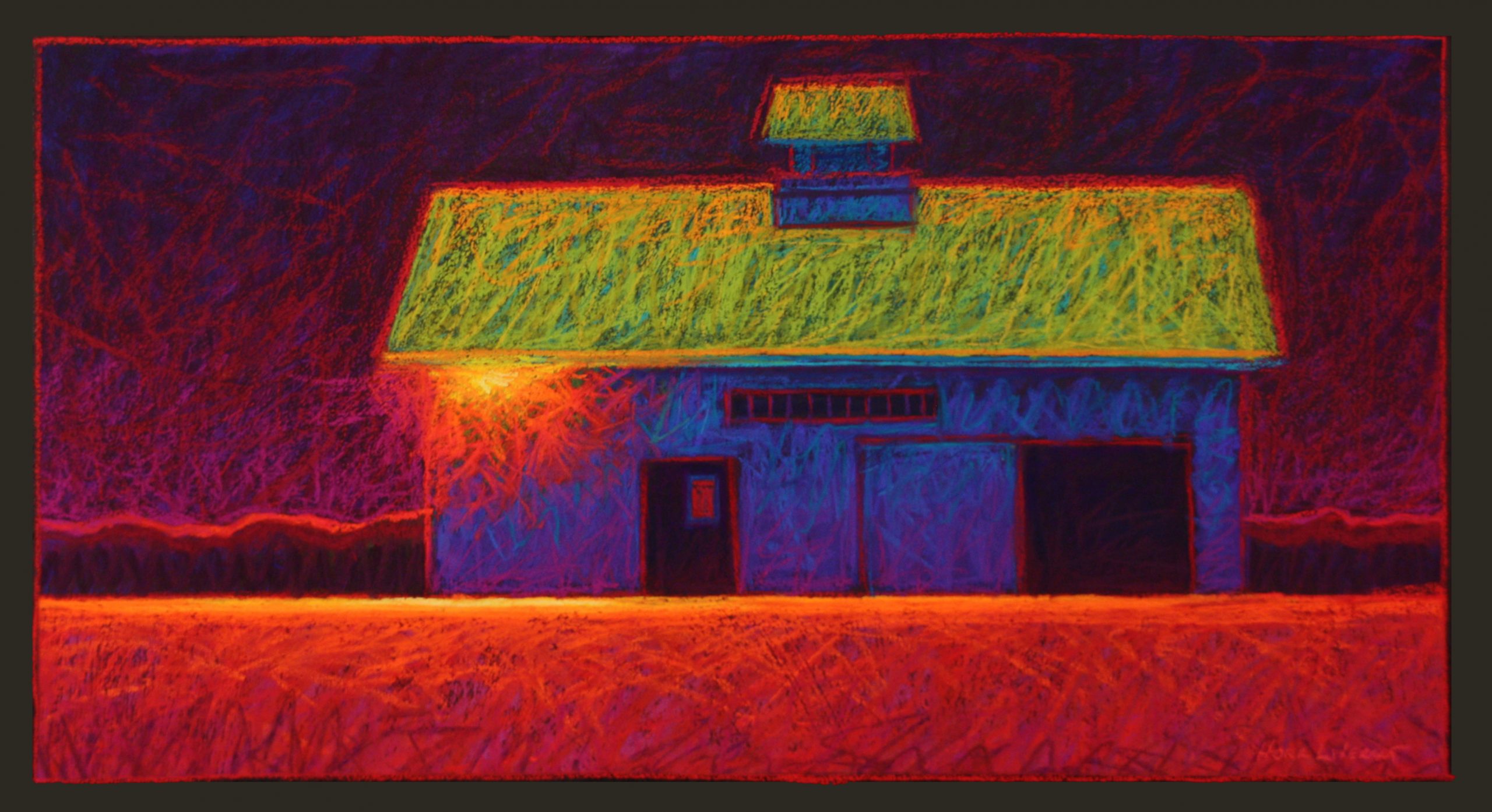 Judy Birke of the The New Haven Register states, "The sheer richness of the color build-up, the physicality of the texturally charged strokes, the intensity and variations of light sources, culminate in a wonderful dialogue that pulsates with great energy and expression."
In her September 2005 column, A Portrait of The Artist As A Commuter, Beth Dufresne of the New London Day writes:" … every canvas beamed an intense sensation of deep color; with patches of almost blinding light."